History of Wilkes County during the American Revolution
Volunteer Authors - articles printed with permission
The American Revolution (1775 -83) began essentially as a conflict between Colonist and the British for tax problems with no reprensentation. The conflict arose from growing tensions between residents of Great Britian's 13 North American colonies and the colonial government, which represented the British crown.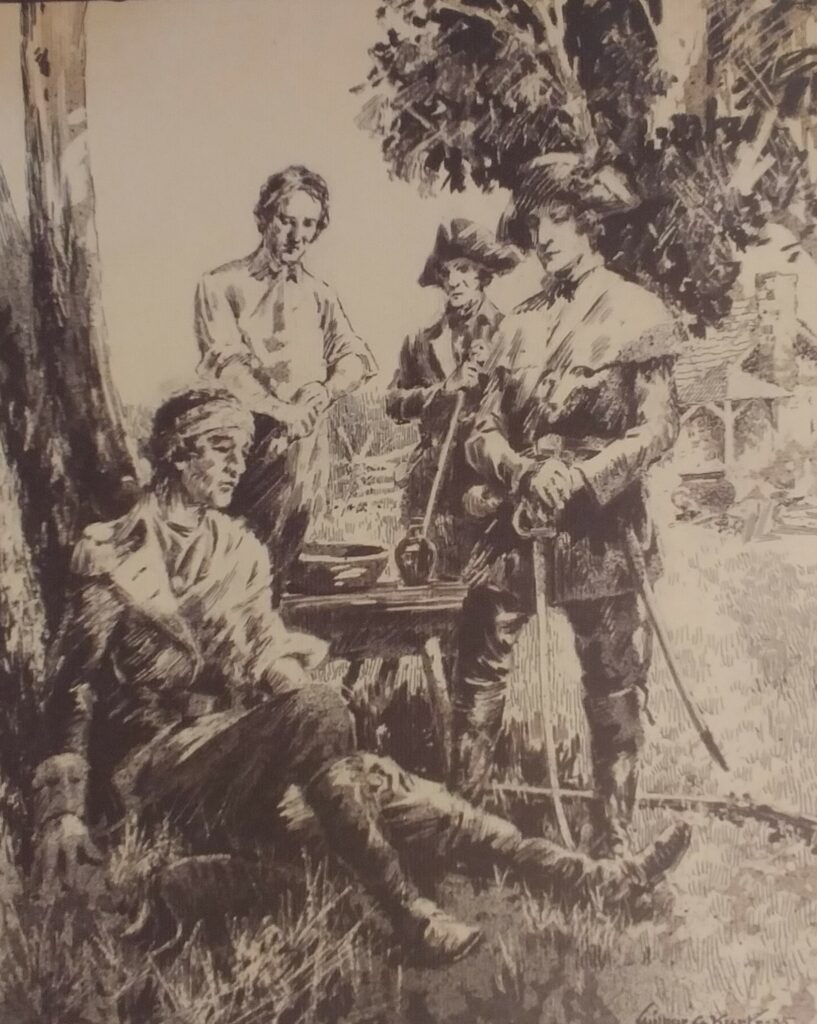 Kettle Creek Battle Print by Wilbur G Kurtz, Sr.
This 1933 pen and ink drawing by Wilbur G. Kurtz Sr., depicts Patriot Colonel Andrew Pickens in conversation with mortally wounded British Colonel Boyd after the Battle of Kettle Creek, 14th February 1779.
One account of the battle states that Colonel Boyd questioned Colonel Pickens concerning the outcome of the battle, and learning that the Tories had lost, replied that had he not fallen, it would have ended otherwise. He described the movements of his troops up to Kettle Creek and then gave Colonel Pickens a letter and some small items for his wife. Colonel Pickens granted this request and left two men to get water for Colonel Boyd and bury him when he died.
The original print is on display in the Revolutionary War room of the Washington Historical Museum until the construction of a Visitor Center at the  Kettle Creek Battlefield.
Copies of the print can be obtained through the Kettle Creek Battlefield Association, Inc.