Kettle Creek Battlefield recognized by
National Park Service
January 27, 2021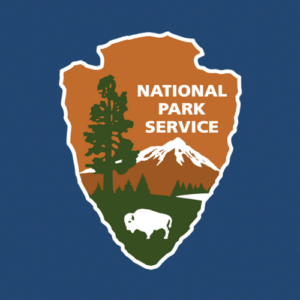 The Kettle Creek Battlefield has been granted the next big advancement toward a century-old goal. On January 14, U.S. Secretary of the Interior David Burkhardt signed the approval for the site to be designated as an Affiliated Area of the National Park Service (NPS). Officers of the Kettle Creek Battlefield Association and other local players in the effort received the news from Congressman Jody Hice last Thursday, January 21.
That century-old goal is to have the site developed into a national park. Designation as an Affiliated Area is the first official action by the Department of the Interior at the federal level toward that goal.
"This really is fantastic news and we couldn't be more excited for you," Hice told his small audience as he explained that "this has been an ongoing saga for a long time. He explained that he had some legislation passed twice in the U.S. House of Representatives but neither time did the U.S. Senate move forward with it. "So it has been a very, very frustrating process along the way," he said. Another option worked out rather unexpectantly, however, when Burk­hardt "bypassed Congress" and signed the approval.
"The primary goal in designating Kettle Creek Battlefield as an affiliated area is to provide an honorary recognition and to draw attention to its place in America's history," Burkhardt's memo says. "America's semiquincentennial will spark renewed interest in the southern campaign of the American Revolution, as well as battlefield preservation and education. Kettle Creek Battlefield can display the NPS arrowhead to recognize its national significance and its partnership with the NPS."
Hice pointed out that the ability to use the NPS'Arrowhead badging is "a huge thing" for Kettle Creek. Also, he said, "this will allow the site to be included in the 250th anniversary celebration and part of the Southern Campaign trail that is being developed, and put it on good footing to transition to Heritage Area status in the future."
Hice explained that the designation means that the Kettle Creek Battlefield is now officially recognized as a unit of the National Park Service. However, it does not mean the site is a national park, nor does it mean that any federal funding will be provided. "Most Affiliated Areas do not receive funding," he said. "But it does recognize, from the National Park Service, that Kettle Creek had a major role and significance in American history, and it is recognized by the National Park Service as a place designated to be set apart."
According to Burkhardt's order, the NPS developed the concept of affiliated areas in order to recognize a limited number of nationally significant properties owned and operated by non-federal entities that have a more-or-less formal relationship with the National Park Service. Designation as an affiliated area brings no special legal status to the property and is solely honorific in nature.
On hand for Hice's announcement were Kettle Creek Battlefield Association President, Ruthie Clements, Chairman,  Walker Chewning and, Dr. Joe Harris. Their efforts have advanced the battlefield's status.
"I want to offer an enormous thank you to all of you for the great amount of work you have done for years and years trying to get the proper recognition for Kettle Creek that it deserves," Hice said to all who have been involved. "I don't think I will ever forget the time that we were there with the [Acting] Secretary [Dan Smith] and how you rolled out the red carpet," he continued. "I can tell you that meeting had a great impact in our conversations with the Secretary. After that time, things with him and his office have been enormously and extremely positive. I want to give a huge thank you and congratulations to you all."
The feeling was mutual as Chewning returned the compliment. "We want to thank you too for all the hard work you have put in on this project," he said. "I know you have been working on it for a couple of years. I am glad it has been fruitful and come to pass. We'll have a lot of happy folks down here in Wilkes County, I know that."
Hice suggested that since the anniversary of the battle is February 14, perhaps some kind of celebratory service or ceremony could be held. Though COVID-19 has caused the cancellation of the annual Revolutionary Days usually held around February 14, Chewning was confident that he can put together a color guard and others for a special ceremony. Clements pointed out that there is plenty of space at the War Hill site for social distancing. The Kettle Creek Battlefield Association is meeting this week and will announce plans as they become finalized.
Hice took note of the work that has been done locally for decades. "You have been in this for a long time," he said. "The community involvement, the studies that you have done, the monument that is in place there, and the graves being located has expedited this so that we have been able to get it done."
The Kettle Creek Battlefield Association formed in 2011 when preservation advocates came together to improve the site. The Association preserved a natural canebrake on the battlefield and added signage, roads, and trails. Local efforts funded an archaeological survey documenting the physical scope of the battle and the location of crucial events of the battle. Along with Wilkes County, the advocates of Kettle Creek manage the resources generally consistent with NPS management policies.
Efforts to have the Kettle Creek Battlefield made into a national park date back nearly 100 years. On multiple occasions, U.S. Senator Richard Russell of Georgia pushed for federal acquisition of the property. Throughout the 1970s, Georgia Representative Robert G. Stephens Jr. and Georgia Senator Herman Talmadge introduced bills to establish Kettle Creek as a national monument.
Most recently, Hice introduced legislation (H.R. 306) to direct the Secretary of the Interior to conduct a special resource study of the battlefield. The bill passed the U.S. House of Representatives on December 3, 2020.
"We want to thank you," Harris said to Hice. "It wouldn't have happened anywhere in this time in history if you folks hadn't been behind it as well as local agencies and organizations. So, I am very appreciative of the efforts of your office and your personnel."
"My staff has been just spectacular in this and they have continued to pursue it month after month, keeping it as a top priority," Hice returned. "We will continue to help in any way that we can as this goes forward," he promised.